[et_pb_section fb_built="1″ admin_label="Promo Banner" _builder_version="3.17″ background_color="#f0d110″ background_size="initial" background_position="bottom_center" background_blend="soft-light" custom_padding="0px|0px|0px|0px" locked="off"][et_pb_row _builder_version="3.15″ background_size="initial" background_position="bottom_center" background_blend="overlay"][et_pb_column type="4_4″ _builder_version="3.0.47″ parallax="off" parallax_method="on"][et_pb_text _builder_version="3.17″ link_font="|600|||on||||" link_text_color="rgba(12,12,12,0.59)" header_2_font="Dancing Script||||||||" header_2_text_color="#847f83″ header_2_font_size="32px" header_2_line_height="1.5em" text_orientation="center" animation_style="slide" animation_direction="top"]
May Specials
Book Now
[/et_pb_text][/et_pb_column][/et_pb_row][/et_pb_section][et_pb_section fb_built="1″ custom_padding_last_edited="on|desktop" admin_label="Our Specialties Section" _builder_version="3.17″ background_color="#f4f0e9″ background_image="https://dermabrightclinic.com/wp-content/uploads/2018/10/Icon-under-headings.png" background_size="initial" background_position="top_center" custom_padding="60px||60px|" custom_padding_tablet="40px||40px|"][et_pb_row admin_label="Title Area" _builder_version="3.17″ background_size="initial" background_position="top_left" background_repeat="repeat"][et_pb_column type="4_4″ _builder_version="3.0.47″ parallax="off" parallax_method="on"][et_pb_text _builder_version="3.17″ animation_style="zoom" animation_direction="left"]
MAY PROMOTIONS
We have Gift Certificates available 
–
Call us or Book online
!
Happy Mother's Day all Moms!
SERVICE SPECIALS
Mother's Day Special:  
Treat your Mom to a Red Carpet Facial (exfoliation, Micro-current, LED Light & Oxygen) PLUS a 30 min Body massage. 
 Special $199, WOW an $85 Savings!
Monthly Membership Club
 – This membership includes choice of 1 of 3 services: massage, facial or waxing. Buy now and receive 2nd month free,
 a $75 value!
Cosmetic Procedure:
 Dr. Lucas Chey, a Korean-trained Dermatologist & our Cosmetic Consultant for skin resurfacing including removal of large pores, dark spots, viral warts, skin tags,moles, milia and scars from burns. 
Special for 30 minutes $400. ~
A $100 Value
[one_third]
[/one_third] [one_third]
[/one_third] [one_third_last]
[/one_third_last]
[/et_pb_text][/et_pb_column][/et_pb_row][et_pb_row admin_label="Title Area" _builder_version="3.17″ background_size="initial" background_position="top_left" background_repeat="repeat"][et_pb_column type="4_4″ _builder_version="3.0.47″ parallax="off" parallax_method="on"][et_pb_text _builder_version="3.17″ animation_style="zoom" animation_direction="left"]
PRODUCT SPECIALS
Lorna Vanderhaeghe: Purchase any two LVDH products and receive a Vitamin D3 (essential for bone & dental health) for FREE, a $15 value!
iS Clinical: Firming Complex: This intensive formulation contains a precisely balanced blend of fruit extracts, antioxidants & powerful bionutrients. Reg $141.60 ~ This month 20% off!
Rejudicare BP05: The Very Best Non-prescription, Anti Acne Treatment that helps dry & clear away pimples, prevent further breakouts & heals the skin. This month 25% OFF!
Save the date for our Special Eye Bright Event on Thurs May 25 from 6-8 pm to learn all about eyes including micro-blading, permanent makeup, waxing, electrolysis, eye treatments, botox & more! Specials, demos, info & networking!
[one_third]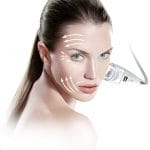 [/one_third] [one_third]
[/one_third] [one_third_last]
[/one_third_last]
[/et_pb_text][/et_pb_column][/et_pb_row][/et_pb_section][et_pb_section fb_built="1″ _builder_version="3.17″ background_image="https://dermabrightclinic.com/wp-content/uploads/2018/10/Dermabright_bg-3.jpg" parallax="on" custom_padding="5%||5%||true" saved_tabs="all" global_module="1792″][et_pb_row _builder_version="3.17″][et_pb_column type="1_2″ _builder_version="3.17″ parallax="off" parallax_method="on"][et_pb_code _builder_version="3.17″]
[/et_pb_code][/et_pb_column][et_pb_column type="1_2″ _builder_version="3.17″ parallax="off" parallax_method="on"][/et_pb_column][/et_pb_row][/et_pb_section]